Stories
We are sharing stories from patients, clinicians, and stakeholders across the state about effective patient-centered care.

The Patient Voice
Patricia Jones was bewildered when her doctor told her she had diabetes. By working with a Health Coach at the Uptown Health Hub, she quickly learned how to manage her diabetes. Healthy eating and regular exercise are now part of her everyday life.
Kut Kut, a Memphis college student at Bethel University, was diagnosed with high blood sugar while in high school. Thanks to his mom Janet's commitment to a healthy diet by cooking the cuisine of her native South Sudan, his blood sugar soon went back to normal.
Jan Blair, who lives in the Appalachian area of Tennesee in Johnson City, has survived four heart attacks. She knows firsthand how vitally important –and hard– it is to take actions such as quitting smoking and making healthy food choices
Willie Morgan is a patient at Regional One Health Outpatient Center in Memphis, where clinical pharmacists work closely with patients referred by physicians in the Internal Medicine Clinic. The pharmacist-run Hypertension Diabetes Clinic there helps Willie and others keep their multiple chronic conditions under control.
Blanch Thomas, a retired patient advocate and member of the Patient Advisory Council (PAC) for West Tennessee, discusses how PACs improve care. She previously served on the PAC for an earlier research project, Management of Diabetes in Everyday Life (MODEL).
Many-Bears Grinder, former Tennessee Department of Veterans Services Commissioner and a retired colonel in the TN Army National Guard, shares  how she overcame diabetes and how doctors can help.

From Our Leadership
In this welcome video, Dr. Jim Bailey, Director of the Tennessee Heart Health Network and a practicing physician, explains what the network is all about, and what we hope to achieve through this initiative.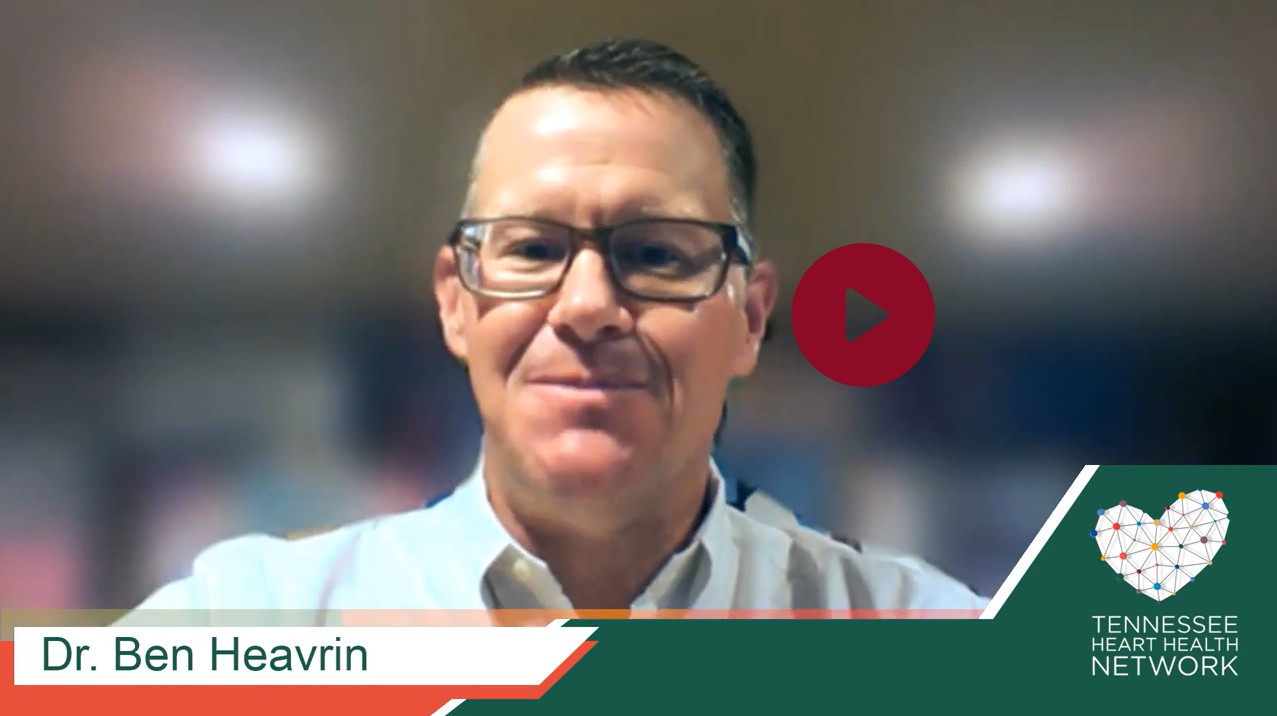 Stories are powerful tools for communicating about improving heart health. Hear more from Ben Heavrin, chief medical officer for QSource, our lead practice facilitator partner, and TN-HHN Co-Principal Investigator. 
The Clinical Voice
Sharon Moore is Manager of Nutrition and Wellness Education at Church Health, a medical clinic for the working uninsured in Memphis. Church Health has been one of Tennessee's pioneers in integrating health coaches.
Steve Hopland, CEO of Medical Care in Johnson City, engages patients through a large care coordination staff and also uses health coaching to help get patients healthy so they avoid heart disease and other chronic conditions.
Lifedoc Health and Wellness Director Andres Neira discusses its bilingual health coaching program. He explains how and why it helps the clinic's underserved patients, about half of whom are Latino and may not speak English. 
Jim Holt, MD, is Professor & Associate Director of the Family Medicine Residency Program at East Tennessee State University and  President of the Tennessee Academy of Family Physician and a Physician Champion for the TN Heart Health Network. 
Ben Andrews, MD, is Chief Medical Officer at Christ Community Health Services (CCHS), a federally qualified health center that operates 10 clinics in Memphis and one in Jackson, TN. CCHS is committed to its mission of bringing high-quality healthcare to the underserved.
Julia McKay is Project Manager for Ambulatory Care at Erlanger Health System for Erlanger Primary Care. She oversees quality improvement for Erlanger's 26 primary care clinics, all of which are accredited by the National Committee for Quality Assurance (NCQA).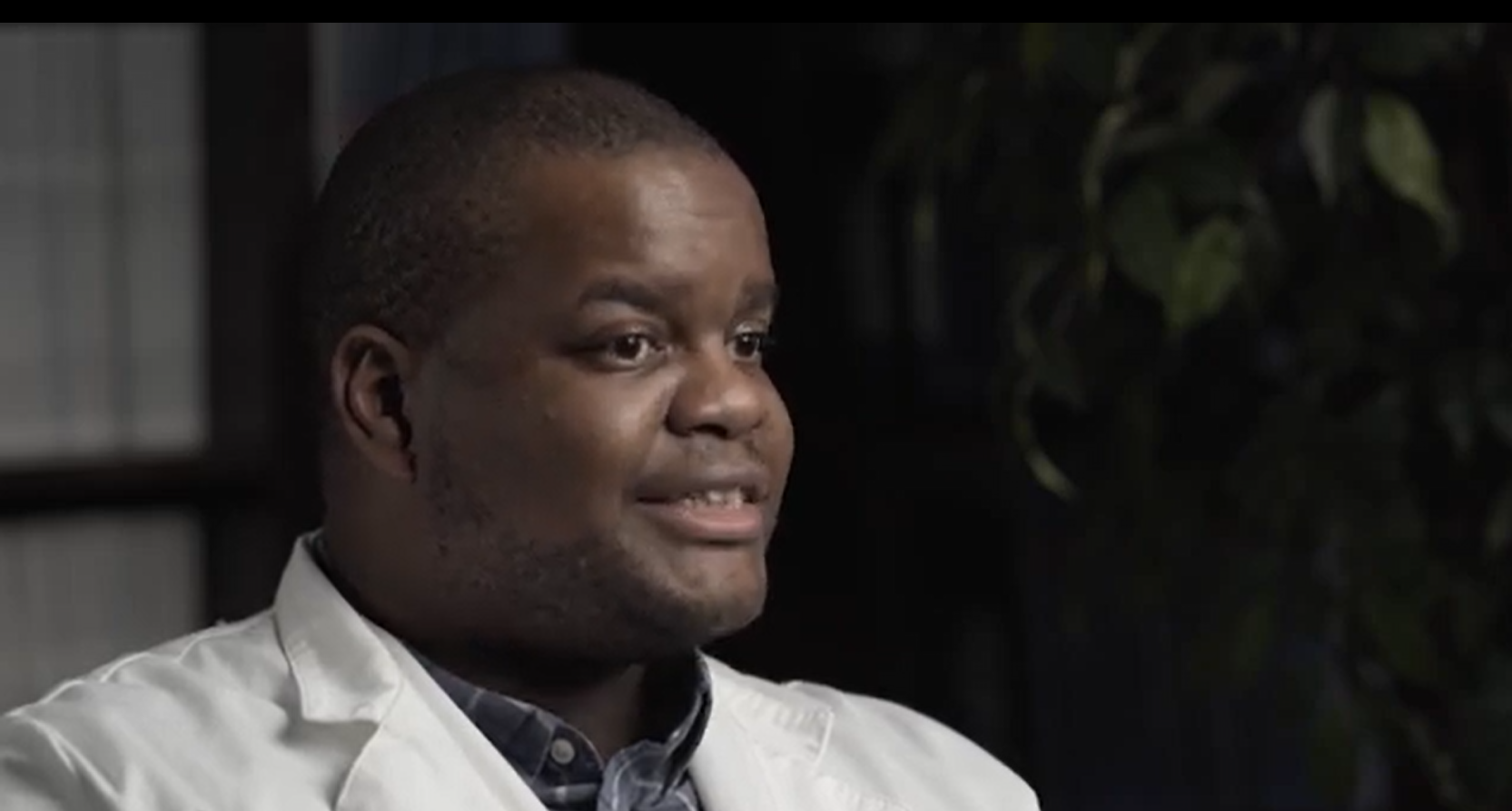 Dr. Chris Jackson, internist and University of TN College of Medicine faculty, explains why the patient's why is key when treating heart disease, diabetes, and other chronic conditions.
Dr. Tracey Doering, former Tennessee Chapter Governor for the American College of Physicians, discusses her experience treating heart patients in her Nashville practice. She is our Physician Champion for middle Tennessee.